Real Estate 360 Virtual Tours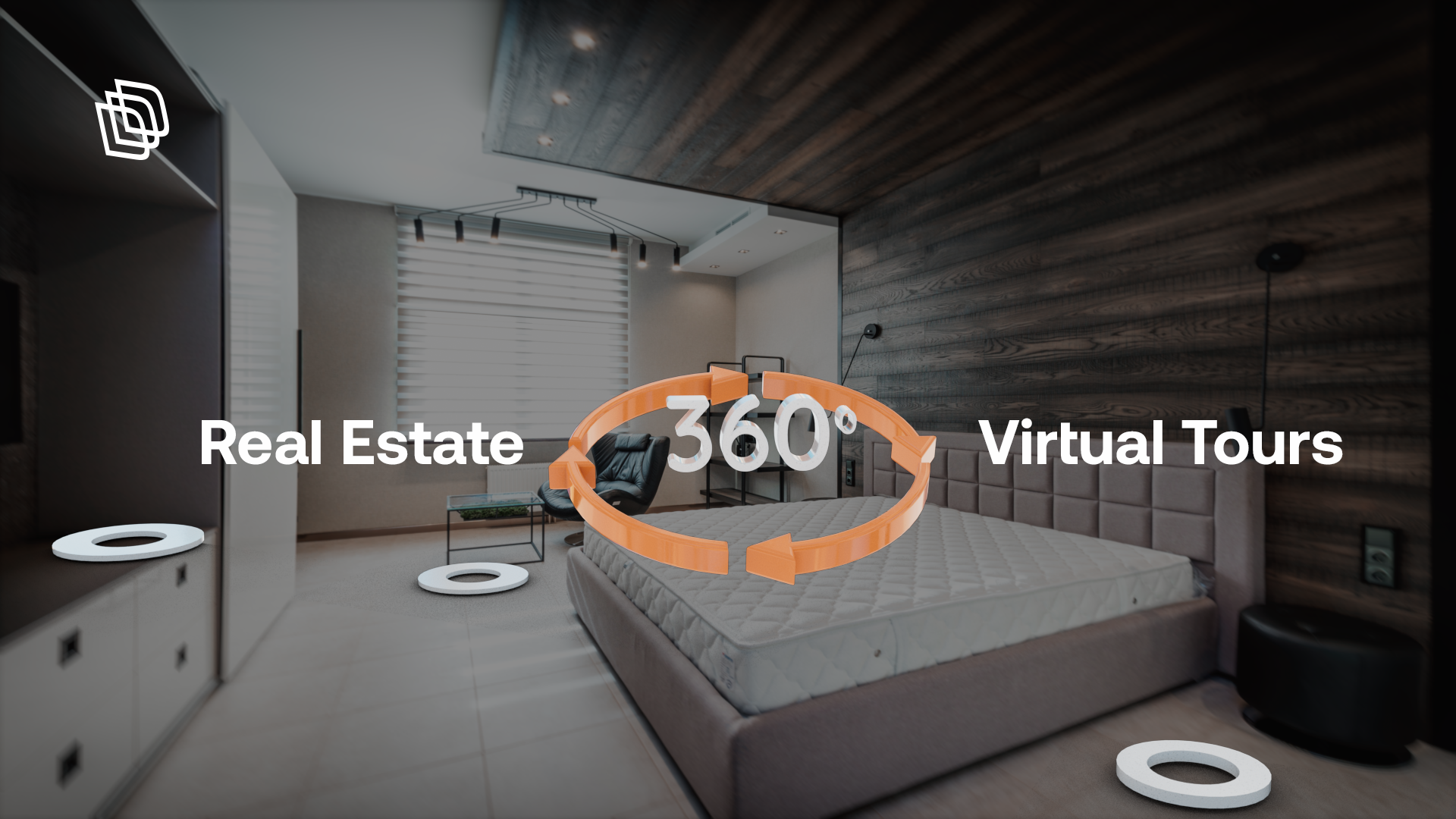 The current economic climate created the perfect conditions for the real estate market to flourish. A growing number of people are investing in properties every day, and over 95% are doing their research online. In response to this demand, businesses are turning to modern marketing methods — most notably 360-degree virtual tours.
If you haven't heard of them, virtual tours are among the most effective marketing methods realtors use in their day-to-day work. They're more convenient and cost-effective than traditional tours, they allow for more customization and functionality, and have an outstanding customer reach. To learn more about these and other real estates 360 virtual tour features, read on. The following article explores everything they can do for your business.
How Real Estate 360 Virtual Tours Work
A 360 virtual tour, also known as a panoramic virtual tour, is the depiction of a property in 360 degrees. It's made up of a number of static photos of that property collaged into a panorama. Most modern real estate businesses use it for marketing their listings online.
Virtual tours are not a new phenomenon — real estate agents have always used photography and videos to give their clients a glimpse of the properties they're selling. Nevertheless, neither was as advanced as today's panoramic virtual tours.
Modern 360-degree real estate virtual tours are created with laser-scan cameras and high-tech software. The realtors or virtual tour providers place the cameras around the space they want to scan. Once on, the cameras rotate, collecting spatial data from all corners of the property. The data is then uploaded using software that joins them into a spherical scene.
Thanks to this unique design, the photos make viewers feel like they're physically present at the location. Through them, spectators can virtually move around the room in any direction, using only their computers or mobile phones.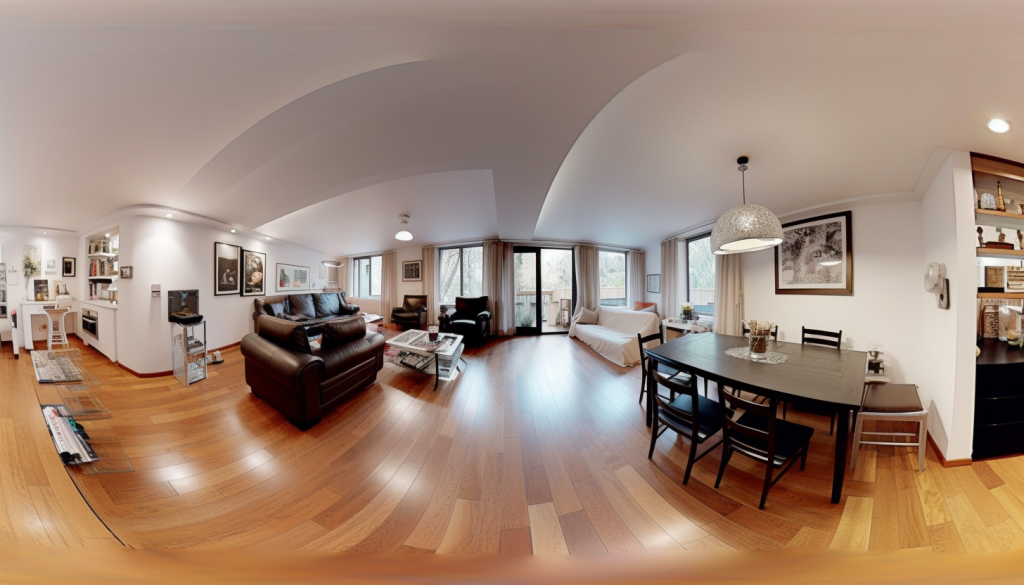 Features of Real Estate 360 Virtual Tours
Not all real estate virtual tours are the same: each type is characterized by a few specific features. We've listed and explained the most relevant ones in the paragraphs below:
Interactive floor plans — Real estate 360-degree virtual tours are floor plans you can navigate and explore in 3D. They let viewers tour homes, apartments, and buildings, examining their characteristics and learning about their architecture. In return, the buyers gain a deeper understanding of the layout and structure of the space.
High-resolution images and videos — Because of the way they're created, 360 virtual tours offer a high level of detail. Viewers can zoom in and out on every corner and study it from top to bottom. As a result, buyers will have an in-depth understanding of the space and make fully informed decisions about purchasing it.
Virtual reality capabilities — Virtual tour software allows you to paint, furnish, and decorate any room, apartment, or house, regardless of its current physical state. Realtors use it to enhance their unfinished or unfurnished property listings and present them in their best light.
Custom branding options — Real estate panoramic virtual tours leave plenty of room for customization. They let you embed your company's watermarks and logos or attach links to your website or contact information. These details add a sophisticated touch to your listings and set them apart from the competition.
Real Estate 360 Virtual Tours' Benefits
360-degree home and apartment tours are advantageous in many ways. However, their true value lies in their numerous benefits for buyers and sellers. For your convenience, we've outlined the most important below.
Exposure — Virtual tours are digital documents realtors can attach to their online listings, upload to their websites, and post on social media. These internet platforms let millions of people tour your properties every day. As a result, your properties reach a wider audience, and your company enjoys greater exposure.
Efficiency — Panoramic virtual tours are famed for their time-saving properties with realtors and clients. With professional help, sellers can get the finished digital product, upload it to their websites, and start receiving offers within a few days. Buyers don't have to take time off work or schedule appointments to view properties. They can tour places that interest them whenever they want online.
Cost-effectiveness — Creating a 360 virtual tour of a property is less expensive than making a standard one. The realtors don't have to waste money and time renting furniture and decor or staging the tour. Their virtual tour provider handles all these tasks using software, allowing for more customization and detail. The completed virtual tour is not only more effective than standard versions are, but it's also longer-lasting. You can use the render while the property is for sale and once it's sold to enhance your marketing campaign.
Credibility and trust — 360-degree virtual tours are a modern real estate marketing method. Including them in your listings or websites will help your business establish a better online presence and solidify its authority on the market. On top of that, it'll show your clients you're open to innovation and ready to cater to their needs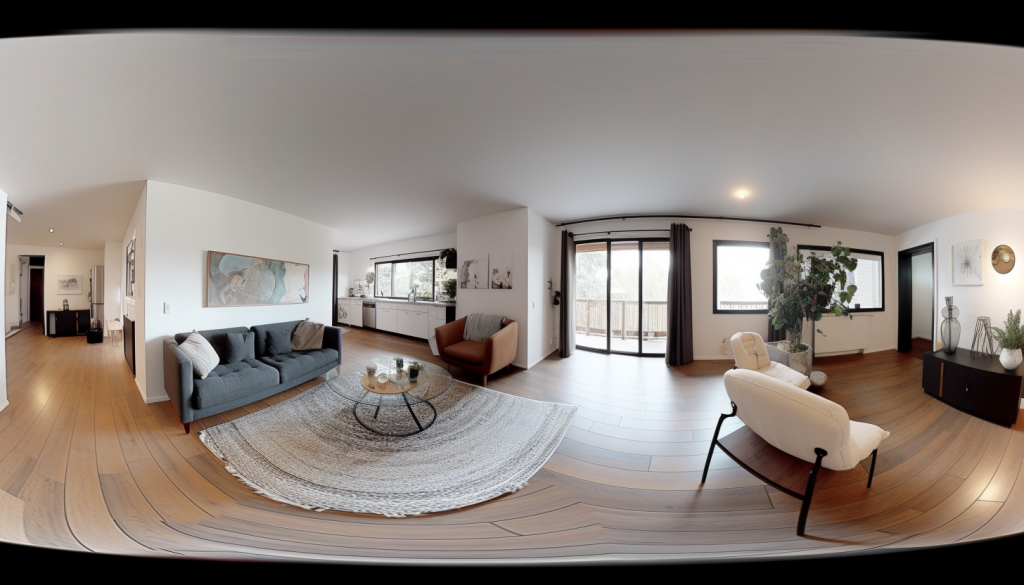 Real Estate 360 Virtual Tours vs. Traditional Photography and Videography
As mentioned, 360 virtual tours aren't the first of their kind. For a long time, realtors used traditional photos and videos to help buyers visualize properties. Photos were printed or arranged into slideshows buyers viewed manually. Videos showed the realtor walking through the space, showcasing its layout, structure, and unique qualities.
Convenience-wise, these methods were a big step up from physical visits and in-person tours of the sites. However, both were very limited. The static photos didn't have the cohesion traditional property tours had. Videos worked better in that sense, but they narrowed the tour to one perspective. The buyers could not control what they saw or focus on features they found important.
The emergence of real estate virtual tours solved both problems. Potential buyers could explore properties in a 360-degree view, change angles and perspectives, zoom in and out on details, and tour the space as long as they like. They didn't have to schedule showings or visit the property in person. Because 360 virtual tours were available online around the clock, viewers could tour the place at their convenience using any device.
Real Estate 360 Virtual Tours for Different Types of Properties
Property 360-degree virtual tour is a highly flexible architectural rendering method. Real estate agents can use it to display various spaces, from single rooms and small apartments to residential and commercial buildings. Find out more about those options below.
Residential and Vacation Properties
Most 360 virtual tours showcase residential and vacation properties. They're an easy, convenient, and cost-effective way to enhance home and apartment listings and reach clients. These tours can depict both the interiors and exteriors, illustrating:
Traffic flow
Room layout
Furnishing and decoration capabilities
Landscaping
Front and backyard
Surrounding areas and neighborhoods
Commercial Properties
The commercial real estate market is one of the most competitive branches in this industry, hence the importance of virtual tours. These digital representations of commercial locations help business owners and investors gain a better understanding of space. When coupled with other media like links, hotspots, availability, rates, and more, virtual tours also:
Maximize real estate businesses' exposures
Attract potential leads' attention
Raise brand awareness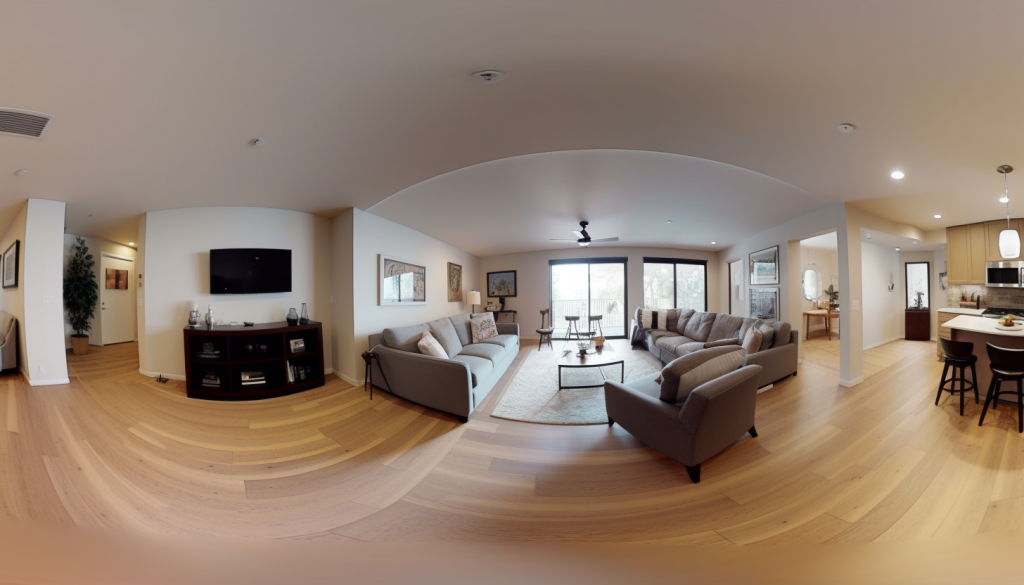 New Construction Projects
The versatility of a 360-degree virtual real estate tour is one of its primary advantages. This method provides buyers with a chance to tour houses, apartments, or buildings under construction or renovation. It lets customers see these properties' full potential, point out mistakes, and request customizations before completion.
Real Estate 360 Virtual Tours Pricing and Packages
If you're ready to invest in a high-quality real estate 360 virtual tour, our team is at your disposal. We offer several service packages at flexible prices to accommodate different needs and preferences. You can learn more about them in the sections below.
Conclusion
360-degree virtual tours are among the most popular methods successful real estate businesses use in marketing campaigns. These digital renditions offer panoramic views of the interiors and exteriors of commercial and residential properties online. They allow buyers to tour these places on their schedule and from the comfort of their homes, saving money, time, and energy.
Panoramic virtual tours also provide sellers with an easy, cost-effective, and modern way to showcase their listings and drive traffic, building credibility and increasing sales along the way. If you like how this sounds, don't waste more time. Check out our service offer and schedule your first real estate 360 virtual tour today.
FAQ
How does a 360 virtual tour work?
Real estate 360-degree virtual tours are panoramic representations of a property. They allow potential buyers to virtually tour properties at any time and place through desktop and mobile devices. The tours help them gain insight into properties' designs, structures, layouts, and other features.
What's the difference between 360 virtual tours and video tours?
Panoramic virtual tours and video tours both offer visual property walkthroughs. However, they do so in different ways. The former let viewers navigate and look at the virtually-rendered space from multiple angles at their own pace. The latter feature linear, full-motion videos of a location showing a single view of the space at a set speed.
Why should I hire professional 360 virtual tour services?
Do-it-yourself virtual tours are viable, but they aren't as effective as professional ones. Without skills and proper equipment like laser-scan cameras or rendering software, they can look amateurish and patchy.
Additional Services
Take Your Marketing Even Further
Matterport Virtual Staging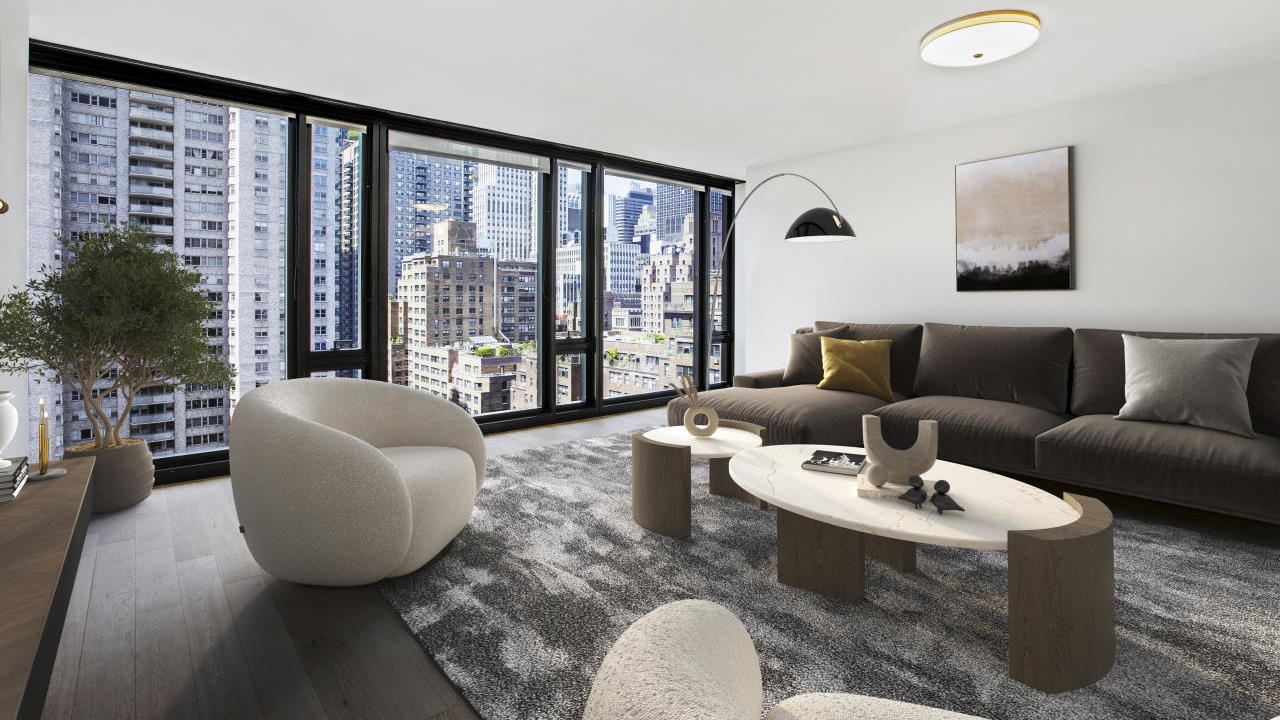 Virtual Staging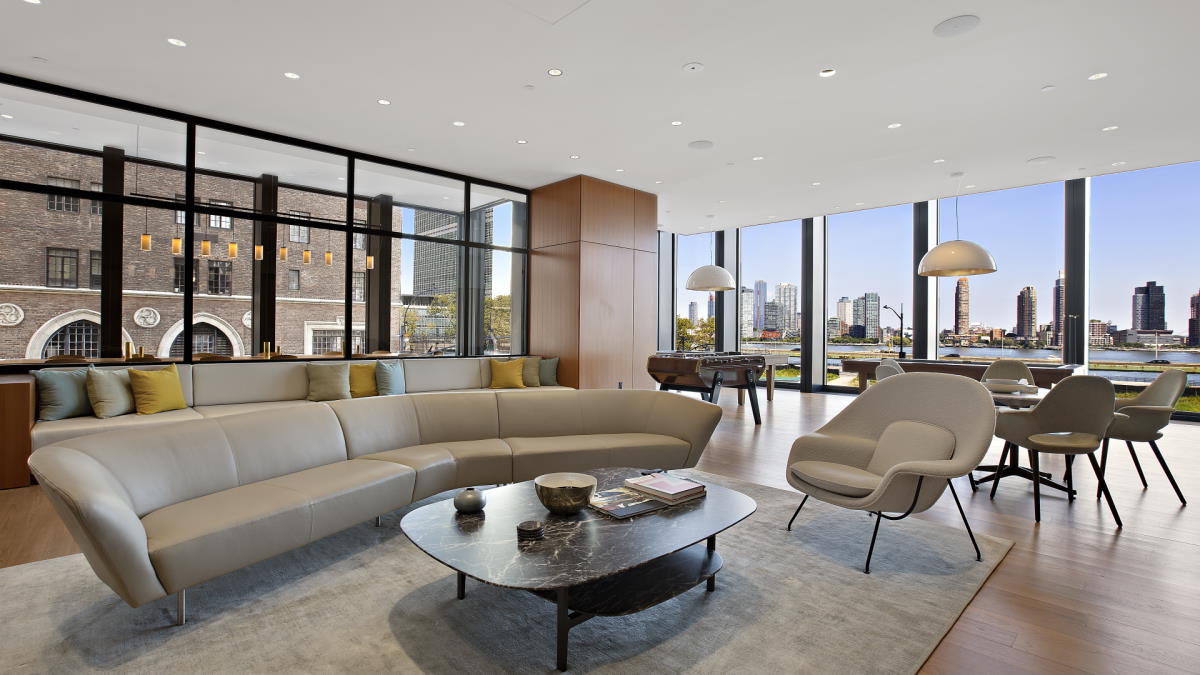 Magazine-Quality Photos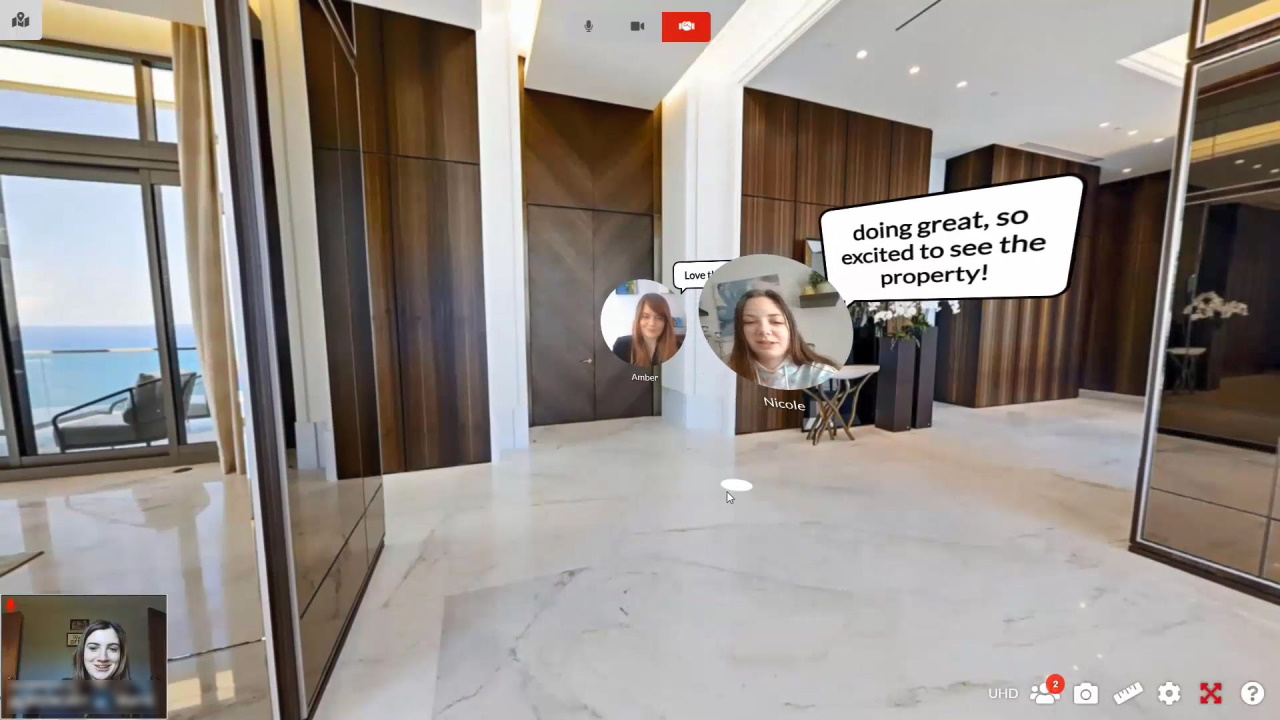 Virtual Open House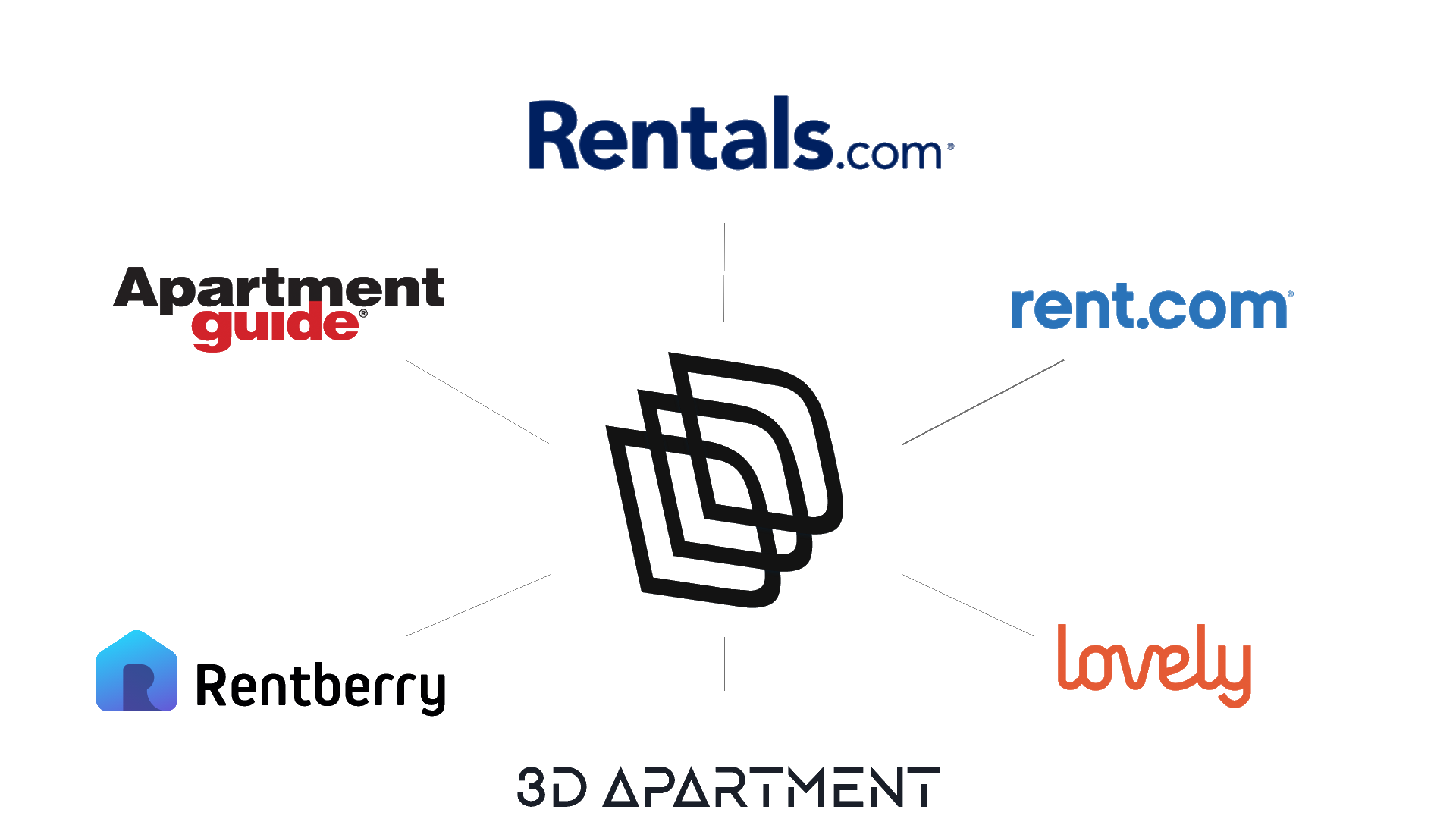 Listing Syndication
Listing3D Exclusive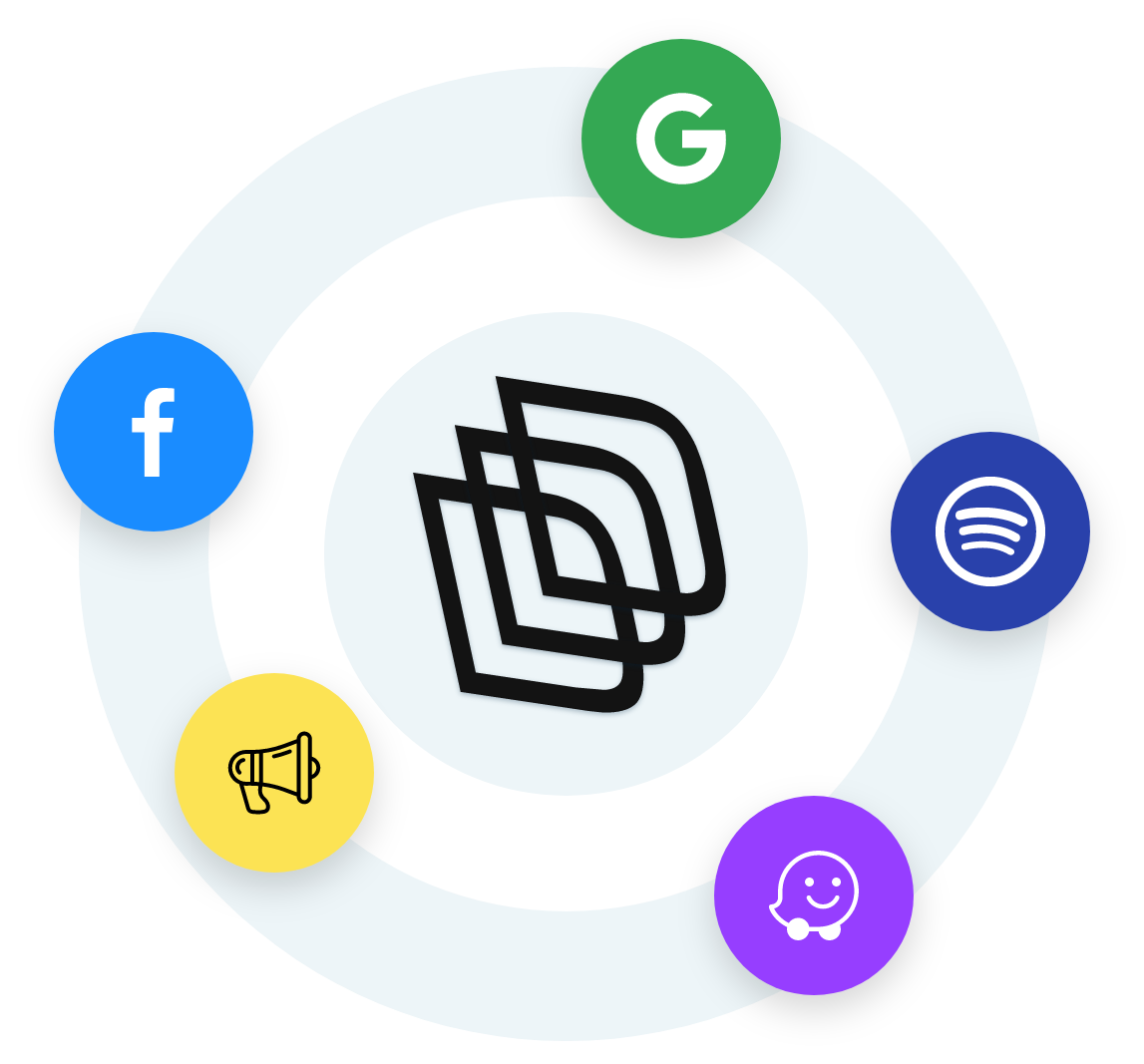 Listing Marketing
Additional Features at no cost
Part of any package
Snap Feature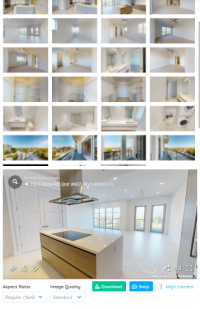 Advance Analytics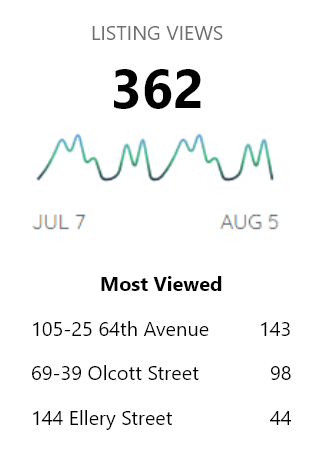 Facebook ADs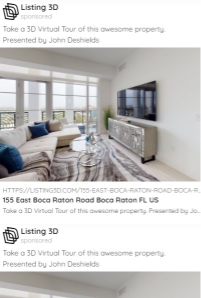 3D Flyer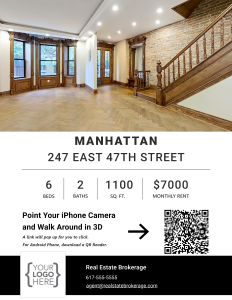 Landing Page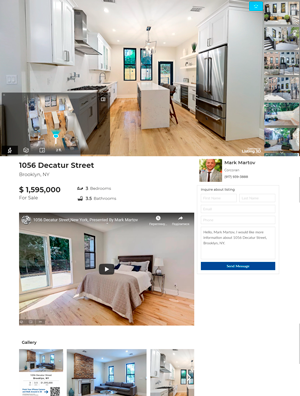 Instagram Templates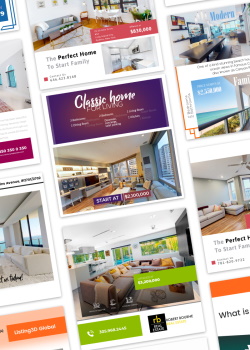 Press
Easy and Fast
1
Schedule
Book A Virtual Tour
---
2
3D Scan
Our Professional 3D Photographers Will Arrive On-Time and Film For You
---
3
View
Your 3D Tour Marketing Package Is Delivered Within 2-3 business days
Easily differentiate yourself from your competitors with our 3D Marketing Package. What used to be very expensive, is now affordable.